2016 Responses
Fire
EMS
Jan
82
132
Feb
51
105
Mar
50
87
Apr
52
115
May
Jun
Jul
Aug
Sep
Oct
Nov
Dec
Total
235
439
2015 Responses
Fire
EMS
Jan
98
148
Feb
80
100
Mar
71
125
Apr
58
106
May
58
120
Jun
68
111
Jul
66
121
Aug
61
114
Sep
61
120
Oct
72
125
Nov
62
110
Dec
57
110
Total
812
1410
2014 Responses
Fire
EMS
Jan
87
143
Feb
65
94
Mar
69
100
Apr
47
92
May
53
95
Jun
66
108
Jul
52
81
Aug
58
138
Sep
60
121
Oct
54
97
Nov
65
91
Dec
76
128
Total
752
1288
2013 Responses
Fire
EMS
Jan
68
131
Feb
57
96
Mar
49
112
Apr
52
96
May
45
99
Jun
42
102
Jul
42
93
Aug
54
117
Sep
38
95
Oct
59
116
Nov
45
99
Dec
57
95
Total
608
1251
Past Responses
Fire
EMS
2012
619
1366
2011
627
1250
2010
617
1296
2009
636
1169
2008
695
1192
2007
775
1175
2006
581
1084
Web Counters
Website Visitors
Since
October 30, 2006

Visitors Today
May 05, 2016

Latest 10 Responses

05/05/2016: [Sta 2 Fire]00:10 CT:STROKE/ALS 1521 BRODBECK RD BOX:0205 DUE:U2
05/04/2016: [Sta 2 Fire]21:11 CT:PATIENT ASSIST 1211 N MAIN ST @RESIDENCE@HAMP SCHOL BOX:0220 DUE:U2
05/04/2016: [Sta 2 Fire]02:59 CT:AUTOMATIC MED ALARM 3850 NORMANDY DR APT 1A BOX:0218 DUE:E23
05/03/2016: [Sta 2 Fire]20:32 CT:PATIENT ASSIST 1211 N MAIN ST @RESIDENCE@HAMP SCHOL APT 411 BOX:0220 DUE:E23
05/03/2016: [Sta 2 Fire]16:51 CT:HEMORRHAGE/BLS 1142 S MAIN ST ; OUT FRONT BOX:0208 DUE:BM435 U2
05/03/2016: [Sta 2 Fire]16:51 CT:OBSTETRICS PT/BLS 4131 HILLCREST AV BOX:0208 DUE:X48 FR2
05/02/2016: [Sta 2 Fire]14:26 CT:SEIZURE/ALS 2039 HAMPSTEAD MEXICO RD BOX:0212 DUE:U2
05/02/2016: [Sta 2 Fire]13:12 CT:ALLER REACTION/ALS 1400 PANTHER DR @NORTH CARROLL HS BOX:0218 DUE:BM435 FR2
05/02/2016: [Sta 2 Fire]08:40 CT:COMM FIRE ALARM 903 S MAIN ST @J & P PIZZA BOX:0217 DUE:E23
05/01/2016: [Sta 2 Fire]20:58 CT:MUTUAL AID ALARM BOX 43-10 17625 FALLS RD APT FIRE TAC 22 BOX:BC DUE:E23 E33 E72 T2
Mission Statement
The Hampstead Volunteer Fire Engine & Hose Company No. 1 is dedicated to protecting and preserving the lives, property, and environment of the citizens and visitors of the communities to which we serve. We will achieve this by providing the highest levels of fire suppression, rescue services, and emergency medical care through continual training, public education, and emergency response.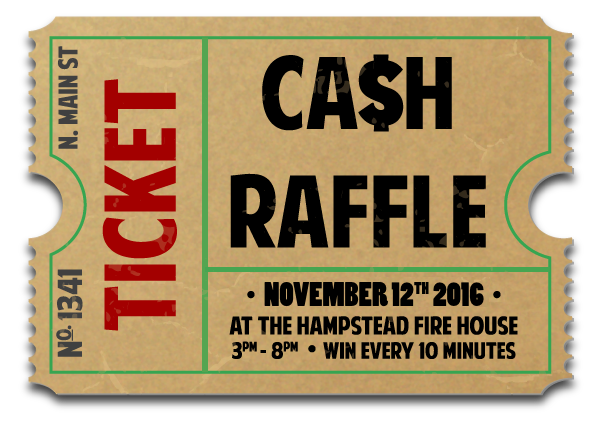 HOUSE FIRE IN REESE

Firefighter/EMT Chris Zaykoski, March 24

Crews were sent to Reese's area for a reported house on fire on Green Mill Road. Units arrived to find a 1 story house with fire showing. Hampstead's crews arrived and assisted with the initial interior attack of the fire. Additional crews worked to extinguish a brush and tree fire to the rear of the house. ... (Full Story & Photos)

EASTER BUNNY VISITS HAMPSTEAD

Firefighter/EMT Richard Zaykoski, March 12

On Saturday, the Easter Bunny was in the house to visit with the children of Hampstead at the annual Breakfast with the Easter Bunny hosted by the Junior Fire Company. After a delicious breakfast, the egg hunt was held in the grassy area next to the firehouse. With over 5000 surprise-filled eggs spread throughout the field, there were plenty of opportunities for everyone to "find" a bunch of eggs. ... (Full Story & Photos)

CHANGE YOUR CLOCK, CHANGE YOUR BATTERY

Assistant Chief J.J. Lynott, March 11

The Hampstead Volunteer Fire Company wants to remind everyone that this weekend begins Daylight Saving Time. With the time change, it is also time to change the batteries in your smoke and carbon monoxide alarms.

Roughly 2 out of 3 fire deaths happen in homes with no smoke alarms or the alarms are not working… DON'T be a statistic!!!


SAFETY TIPS:

Install smoke alarms inside and outside each bedroom ... (Full Story & Photos)

*** UPDATED LOCATION *** - "DON'T TEXT N DRIVE 4 LIZ MARKS"

Assistant Chief J.J. Lynott, March 10

*** UPDATED LOCATION ***


Think you're invincible while driving a vehicle?

Think again. Car crashes are a leading cause of death throughout your whole life. About 500 people are killed every year in crashes in Maryland, and nearly half of those deaths involve a distracted driver.

Hampstead Volunteer Fire Company, along with Manchester Valley High School and the Hampstead Police Department would ... (Full Story & Photos)

OVERTURNED TRACTOR TRAILER

EMS Captain Zach Zaykoski, February 24

On the afternoon of February 24th at approximately 1420hrs Medic 28 and Station 2 were alerted for a vehicle collision involving an overturned tractor trailer in the traffic circle at the south end of the RT 30 Bypass. Upon arrival it was determined to be a single overturned tractor trailer in the north bound traffic lanes of the circle. The driver was able to walk away refusing EMS care at the scene. ... (Full Story & Photos)

GAS LINE STRUCK ON SOUTH MAIN STREET

EMS Captain Zach Zaykoski, January 04

On Monday, January 4th, at approximately 1041 hours, station 2 was alerted for a gas line struck in the 1000 block of South Main Street. The call was initially dispatched as a 4 inch gas main to have been ruptured during construction work on the town's renovation and rehab project. Upon arrival of EMS 2 and Engine 23, it was determined that when the workers were making the initial cuts with a saw ... (Full Story & Photos)

COLLISION ON ROUTE 27

Firefighter/EMT Chris Zaykoski, December 24

The vehicle collision with rescue was dispatched on Route 27 near Sullivan Road. Units arrived on scene to find a SUV on-top of a sedan. All patients were transported to area hospitals for treatment.... (Full Story & Photos)

FF SEAN MITCHELL GRADUATES BCoFD FIRE ACADEMY

Firefighter/EMT Chris Zaykoski, December 15

Hampstead Firefighter Sean Mitchell recently graduated from the 106th firefighter recruit class of the Baltimore County Fire Department. The company congratulates Sean on his hard work, dedication, and his commitment to serving the community. Sean will continue this passion as he excitingly begins his career in Baltimore County. Congratulations! ... (Full Story & Photos)

Your feedback is important to us! Feel free to sign the guestbook.
All photographs are the property of the HVFC unless otherwise stated.