Latest 10 Responses

04/23/2019: [Sta 2 Fire]19:34CT: MUTUAL AID ALARM BC, 85-1 15605 HANOVER PK / FRINGER RD / GAS LEAK / TGWEST BOX:BC00 DUE:E23 19006662 19:35
04/23/2019: [Sta 2 Fire]00:18CT: RES FIRE ALARM 1197 N CARROLL ST BOX:0218 DUE:E23 19006609 00:20
04/22/2019: [Sta 2 Fire]19:29CT: OUTSIDE GAS LEAK 3860 NORMANDY DR BOX:0218 DUE:E23 19006598 19:29
04/22/2019: [Sta 2 Fire]02:14CT: HEMORRHAGE-ALS 4347 SYCAMORE DR BOX:0217 DUE:M29,E23 19006559 02:30
04/21/2019: [Sta 2 Fire]04:38CT: BACK PAIN-BLS 606 OAKDALE DR BOX:0203 DUE:M29,E23 19006509 04:51
04/21/2019: [Sta 2 Fire]01:47CT: UNCONSCIOUS PERSON 3805 SUNNYFIELD CT, APT 3B BOX:0218 DUE:M29,U2 19006506 01:49
04/20/2019: [Sta 2 Fire]TEST MESSAGE ONLY
04/20/2019: [Sta 2 Fire]06:23CT: PATIENT ASSIST 4418 BLACK ROCK RD UNIT 4 BOX:0222 DUE:U2 19006459 06:25
04/20/2019: [Sta 2 Fire]05:59CT: AUTOMATIC MED ALARM 4418 BLACK ROCK RD, UNIT 4 BOX:0222 DUE:M29,U2 19006458 06:09
04/20/2019: [Sta 2 Fire]01:19CT: VC RESCUE 2525 HANOVER PKE BOX:0411 DUE:M48,E43,RS4,E23 19006446 01:27
Mission Statement
The Hampstead Volunteer Fire Engine & Hose Company No. 1 is dedicated to protecting and preserving the lives, property, and environment of the citizens and visitors of the communities to which we serve. We will achieve this by providing the highest levels of fire suppression, rescue services, and emergency medical care through continual training, public education, and emergency response.


We are a 501(c)3 organization


Saturday, April 27, 2019
Call

410-259-0888

for Tickets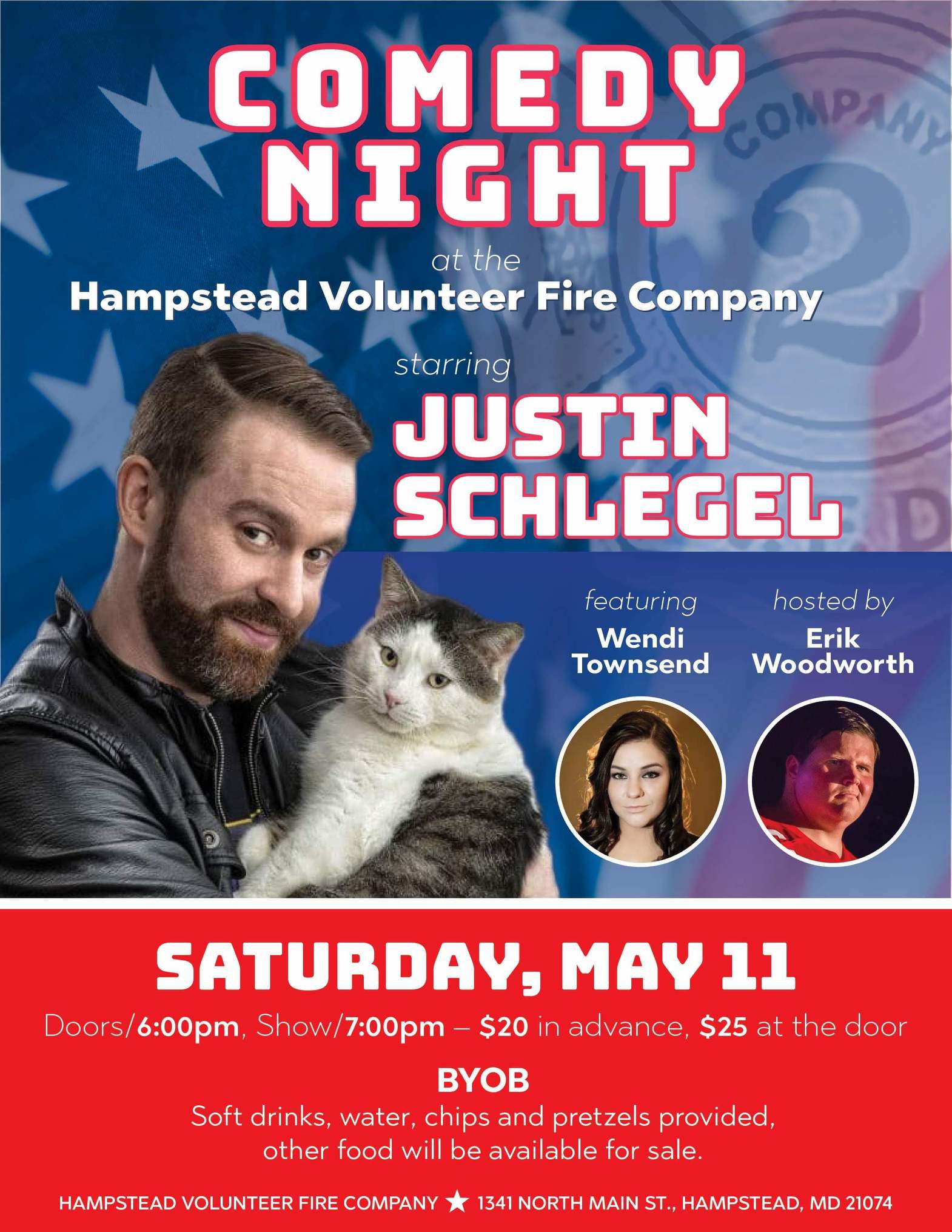 Ashley, Colline, and Savannah

CONGRATULATIONS ASHLEY AND SAVANNAH

President Richard Zaykoski, April 14

Congratulations to Ashley Paulsen for obtaining the title of First Runner Up Miss Maryland Fire Chief Association Fire (MFCA) Ambassador. Ashley is our Miss Fire Prevention. Also, congratulations to Savannah Smith for obtaining the title of Little Miss MFCA for the North Central Region. Savannah is our Little Miss Fire Prevention. Both of these accomplishments are the result of their hard work ... (Full Story & Photos)

CONGRATULATIONS COLLINE

President Richard Zaykoski, April 07

Today, at the Gamber & Community Fire Company's open house, Colline Ruby was named Maryland State Firemen's Association (MSFA) Junior Miss Fire Prevention, North Central Region. Colline is our Junior Miss Fire Prevention Ambassador. Congratulations Colline! The officers and members of this fire company are proud of your hard work, dedication, and accomplishments.
... (Full Story & Photos)


Photo by Bradley Wright

CAR VS TRACTOR

President Richard Zaykoski, March 06

At 7:07 pm, Station 2 was dispatched to Panther Drive near North Carroll High School for a vehicle collision involving a farm tractor. Apparently, the tractor was parked, mechanically disabled, partially in the roadway. The driver of a car coming north on Panther Drive did not see the tractor and collided with it. The driver of the car was eventually transported to Carroll Hospital Center. Luckily, ... (Full Story & Photos)

GARAGE FIRE INVOLVING EXPOSURES

Firefighter/EMT Richard Zaykoski, December 17

Engine/Tanker 24 and Baltimore County Battalion Chief 22 arrived simultaneously at a reported garage fire involving exposures on Marshall Mill Road in Baltimore County. Beginning at the end of the driveway, 600 feet of the 5-inch supply line was laid out as ET-24 proceeded up the long driveway to the fire scene. At the top of the driveway, ET-24 and BC-22 encountered heavy fire and smoke from a ... (Full Story & Photos)



Photo by Lt. Troy Hipsley

OFFSET HEAD-ON COLLISION ON RT 482

Firefighter/EMT Richard Zaykoski, November 24

Around 1:30, on a rainy Saturday afternoon, Station2 was alerted for a vehicle collision with a child involved on Hampstead-Mexico Road. Upon arrival, crews found all patients in a nearby house where the residents had them stay out of the rain. After examination by M29, the patients elected not to be transported to the hospital. Airbags and the proper use of safety devices helped prevent serious ... (Full Story & Photos)

BEDROOM FIRE

Fire Captain J.J. Lynott, October 08

Just before 6PM on Monday evening Hampstead VFC and surrounding companies were alerted for a report of a dwelling fire with rescue in the 4800 block of Hillock Lane in Roberts Field.

Engine 23, Truck 2, Chief 2, Chief 2-1 and Captain 2 responded. Units arrived to find a two story, middle of the group townhome with a bedroom fire on the second floor.

Chief 2 established the Hillock Lane Command ... (Full Story & Photos)

HEAVY FIRE SHOWING ON ARRIVAL

Fire Captain J.J. Lynott, October 07

Early Sunday evening just before 5:30 PM Hampstead VFC, and surrounding companies were alerted for a house fire in the 3800 block of Yellowstone Ct.

HVFC units responded and arrived to find a single family dwelling with heavy fire showing. Chief 2-1 established command and requested additional resources.

Crews initially made an aggressive interior attack, but do to deteriorating conditions an order ... (Full Story & Photos)

DONATION FROM ST. MARK'S EVANGELICAL LUTHERAN CHURCH

Firefighter/EMT Richard Zaykoski, September 09

The members and staff of St. Mark's Evangelical Lutheran Church presented the Hampstead Volunteer Fire Company with a donation on Sunday at the conclusion of the 9:15 service. Afterward, despite the heavy rain, some children (and adults) toured Engine/Tanker 24. The officers and members of the Fire Company are very appreciative of the generous gift from the Church. Although the Church is working ... (Full Story & Photos)

Your feedback is important to us! Feel free to sign the guestbook.
All photographs are the property of the HVFC unless otherwise stated.