Latest 10 Responses

12/25/2014: 00:07 CT:BUILDING FIRE 14 KEMPER AV BOX:0331 DUE:E31 E91 E61 E101 RS9 TO3 T2 X38 CS6
12/24/2014: 23:02 CT:INJ PER/FALL/BLS 4206 SCHALK ONE RD APT A BOX:0703 DUE:X28
12/24/2014: 17:39 CT:VEHICLE COLLISION RT 30 BYP / RT 482 BOX:0260 DUE:X28 E23
12/24/2014: 11:21 CT:UNKNOWN ODOR 3991 DANA AV BOX:0218 DUE:E23
12/24/2014: 06:55 CT:CHEST PAIN/ALS 4426 BLACK ROCK RD APT 7 BOX:0222 DUE:X48 FR2
12/24/2014: 06:53 CT:VEHICLE COLLISION CAPE HORN RD / SNYDERSBURG RD BOX:0205 DUE:X28 E23
12/23/2014: [.ECC-Munshaur,Mike]On Rescue Alarm 14-2, Roop Rd off Rt 26, units on the scene requesting rescue assignment [08]
12/23/2014: 11:05 CT:TROUBLE BREATHING 4301 SYCAMORE DR BOX:0217 DUE:BM435 FR2
12/23/2014: 03:25 CT:ENGINE TRANSFER CO 3 @28 JOHN ST BOX:0301 DUE:ET24
12/23/2014: 03:09 CT:HOUSE FIRE 1329 WESTERN CHAPEL RD BOX:0325 DUE:RS9 FRS16 ET54 ET24
Mission Statement
The Hampstead Volunteer Fire Engine & Hose Company No. 1 is dedicated to protecting and preserving the lives, property, and environment of the citizens and visitors of the communities to which we serve. We will achieve this by providing the highest levels of fire suppression, rescue services, and emergency medical care through continual training, public education, and emergency response.


The Officers and Members of the Hampstead Fire Company wish everyone a Merry Christmas. May this season be filled with warmth and happiness, and let it be a safe time for everyone.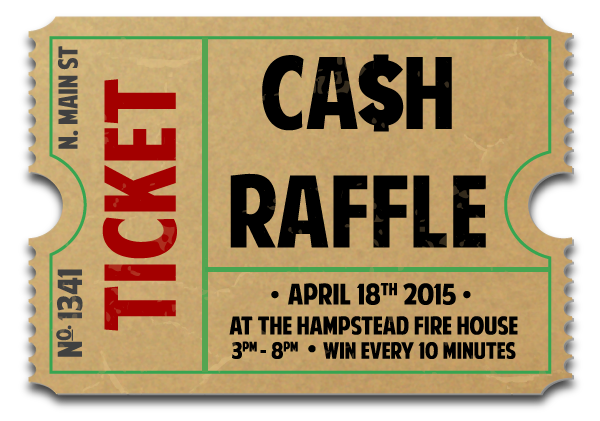 HEAD-ON COLLISION

Sergeant Connor Risner, December 17

Around 1300 hours Wednesday, December 17th, station 2 was dispatched for a vehicle collision in the intersection of Route 482 and Gorsuch Road. Units arrived to find a head-on collision involving a box truck and an SUV. Medic 28 evaluated and transported one patient to an area trauma center. Engine-Tanker 24 assisted with fluid clean up and patient packaging.... (Full Story & Photos)

SANTA VISITS HAMPSTEAD

Firefighter/EMT Richard Zaykoski, December 13

Jolly Old Saint Nicholas took time out of his busy schedule to make a short visit at breakfast where children, young and old, had the opportunity to visit him. There was a good, steady crowd throughout this fine Saturday morning. Everyone appeared to have a fun time. The members and officers sincerely thank everyone for their generosity and support.... (Full Story & Photos)

CHICKEN COOP FIRE

Firefighter/EMT Chris Zaykoski, December 06

Saturday night Structure Alarm 2-15 was stuck for the reported chicken coop fire. Crews quickly responded and arrived to find a large shed-sized chicken coop well involved with collapse. The fire was rapidly knocked down and overhauled before units returned to service.... (Full Story & Photos)

ATV ACCIDENT SENDS ONE TO TRAUMA

Firefighter/EMT Chris Zaykoski, December 06

Saturday night the station was sent to the area of Boog Road for a reported four-wheeler accident. ATV-4 from Manchester was requested to assist with access to the isolated scene. The incident was located upwards of a half mile off the road in a field. The patient was packaged and removed using ATV-4 and transferred to Maryland State Police Aviation.... (Full Story & Photos)

LARGE GARAGE FIRE IN PARKTON

Firefighter/EMT Chris Zaykoski, November 27

On Thanksgiving's Eve, the Engine and Truck were alerted for the large garage fire in Baltimore County Station 60's area (Parkton). Truck 2 and Engine Tanker 24 quickly responded. The Truck crew remained on scene for numerous hours for extensive overhaul while crews worked to extinguished the fire.... (Full Story & Photos)

SNOW DAY CAUSES MULTIPLE COLLISIONS

Firefighter/EMT Chris Zaykoski, November 26

The Thanksgiving snow storm led to multiple vehicle collisions in Hampstead on Wednesday November 26th. At one point, the station was alerted for three separate accidents all within ten minutes. Crews responded across town from one call to the next in the midst of the snow. Luckily none of the accidents resulted in any serious injuries.... (Full Story & Photos)

WOODS FIRE IN MANCHESTER

Firefighter/EMT Chris Zaykoski, November 12

After the brush task-force was requested for a large woods fire in Manchester, Brush 25 and Engine 23 responded to assist the units on scene. Crews worked to extinguish multiple acres of forest that were burning into the darkness of the night. The fire was contained and thoroughly overhauled before units returned to service. ... (Full Story & Photos)

CHIMNEY FIRE WITH EXTENSION

Firefighter/EMT Richard Zaykoski, November 08

Around 1 AM, November 8th, Station 2 was dispatched for a structure alarm (chimney fire) in the 3500 block of Carrollton Road. Paramedic 29, on their way back from the hospital, arrived first and had fire through the wall on the center Bravo Side at the peak of the roof. P28 had Carroll Emergency Communications upgrade the dispatch to a full Fire Box. Engine 23 arrived and stretched a 1-3/4 inch ... (Full Story & Photos)

Your feedback is important to us! Feel free to sign the guestbook.
All photographs are the property of the HVFC unless otherwise stated.