Hampstead VFC Operational Fund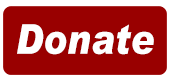 2023 Responses
Fire
EMS
Jan
58
155
Feb
49
149
Mar
54
131
Apr
61
124
May
49
133
Jun
81
136
Jul
69
141
Aug
71
110
Sep
49
114
Oct
Nov
Dec
Total
541
1193
2022 Responses
Fire
EMS
Jan
56
121
Feb
60
104
Mar
54
108
Apr
36
100
May
41
126
Jun
53
124
Jul
85
125
Aug
59
132
Sep
52
109
Oct
55
142
Nov
60
145
Dec
62
164
Total
673
1500
Past Responses
Fire
EMS
2021
604
1440
2020
554
1143
2019
537
1208
2018
551
1390
2017
792
1454
2016
719
1397
2015
812
1410
2014
752
1288
2013
608
1251
2012
619
1366
Web Counters
Website Visitors
Since
January 1, 2019

Visitors Today
Oct 03, 2023

Latest 10 Responses

10/03/2023: [Sta 2 Fire]03:13CT: MUTUAL AID ALARM BC, 85-15 16154 TRENTON RD - GASR - WEST BOX:BC00
10/02/2023: [Sta 2 EMS]22:45CT: ABDOMINAL PAIN-BLS BLS 2439 FAIRMOUNT RD LOT 39, ROCKBROOK TP
10/02/2023: [Sta 2 Fire]19:30CT: INVESTIGATION 2710 HAMPSTEAD MEXICO RD, COPPERMINE FOUR SEASONS
10/02/2023: [Sta 2 Fire]19:30CT: INVESTIGATION 2710 HAMPSTEAD MEXICO RD, COPPERMINE FOUR SEASONS
10/02/2023: [Sta 2 Fire]12:30CT: HEMORRHAGE-BLS BLS 626 HANOVER PKE BLDG , JOS A BANKS WEST SIDE OF
10/02/2023: [Sta 2 Fire]12:30CT: HEMORRHAGE-BLS BLS 626 HANOVER PKE BLDG , JOS A BANKS WEST SIDE OF
10/02/2023: [Sta 2 EMS]12:11CT: SICK PERSON-BLS BLS 3252 MAIN ST APT A BOX:0404 DUE:M28 23018050
10/02/2023: [Sta 2 Fire]09:22CT: STROKE-ALS ALS 4019 EVERGREEN DR RM 7, GOLDEN CREST ASST LV
10/02/2023: [Sta 2 Fire]09:22CT: STROKE-ALS ALS 4019 EVERGREEN DR RM 7, GOLDEN CREST ASST LV
10/02/2023: [Sta 2 Fire]08:39CT: VC RESCUE ALS 1326 S MAIN ST BOX:0208
Mission Statement
The Hampstead Volunteer Fire Engine & Hose Company No. 1 is dedicated to protecting and preserving the lives, property, and environment of the citizens and visitors of the communities to which we serve. We will achieve this by providing the highest levels of fire suppression, rescue services, and emergency medical care through continual training, public education, and emergency response.


To Purchase a Brick Scan QR Code or Click Picture to be Redirected to our Online Store
Capital Campaign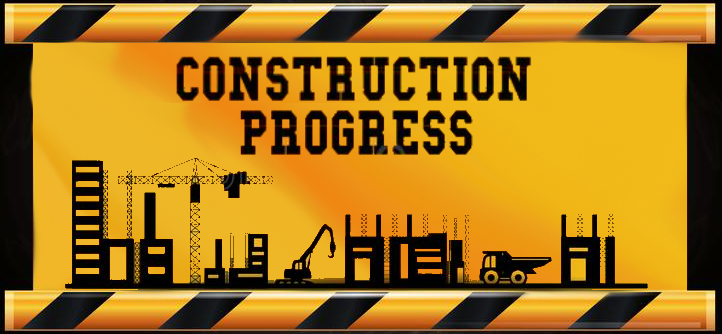 New Challenge Coin for Sale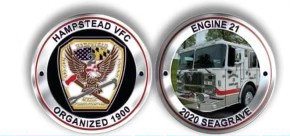 HVFC Bowling for the Firehouse - October 29th

Fire Lieutenant JJ Lynott, October 30

Come support Hampstead Volunteer Fire Company for our second "Bowl for the Firehouse". 100% of the proceeds go directly to the HVFC Capital Campaign for our new firehouse.

When: Sunday, October 29, 2023
Time: Noon to 2pm
Where: Greenmount Bowl - 1625 N. Main St. Hampstead, MD 21074

The cost/donation is $75 per lane. This includes up to seven bowlers, two hours of bowling, shoe rental (limited ... (Full Story & Photos)

HVFC Holds First Golf Tournament

Hampstead Volunteer Fire Company, September 22

On Friday, September 22nd, HVFC held our first ever golf tournament at Oakmont Green. We would like to thank everyone who came out to support our event, we were "sold out" with 144 golfers. Another key component to making this a successful event was all of our sponsors, thank you!! Congratulations to the winning teams, and raffle winners.

Thank you for making this a huge success.... (Full Story & Photos)

TWO HVFC MEMBERS PARTICIPATE IN SAREX 2023

Hampstead Volunteer Fire Company, September 21

Yesterday two of our members participated in SAREX a search and rescue exercise held in Brunswick / Potomac River The training focused on hoist operations utilizing state air assets. Hampstead VFC is made up of members with various backgrounds to provide the community with the best Fire/EMS/Rescue protection.... (Full Story & Photos)



Members Cole Brown (MSP Search Manager) & Tim Beatty (MD HART)

We are a 501(c)3 organization


Your feedback is important to us! Feel free to sign the guestbook.
All photographs are the property of the HVFC unless otherwise stated.