Hampstead VFC Operational Fund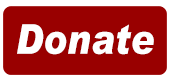 2022 Responses
Fire
EMS
Jan
56
121
Feb
60
104
Mar
54
108
Apr
36
100
May
41
126
Jun
53
124
Jul
85
125
Aug
59
132
Sep
52
109
Oct
55
142
Nov
60
145
Dec
Total
611
1336
2021 Responses
Fire
EMS
Jan
51
97
Feb
45
97
Mar
50
131
Apr
36
137
May
35
119
Jun
38
115
Jul
45
101
Aug
64
117
Sep
52
124
Oct
58
136
Nov
58
124
Dec
72
142
Total
604
1440
Past Responses
Fire
EMS
2020
554
1143
2019
537
1208
2018
551
1390
2017
792
1454
2016
719
1397
2015
812
1410
2014
752
1288
2013
608
1251
2012
619
1366
2011
627
1250
2010
617
1296
2009
636
1169
2008
695
1192
Web Counters
Website Visitors
Since
January 1, 2019

Visitors Today
Dec 05, 2022

Latest 10 Responses

10/18/2022: [Sta 2 Fire]09:58CT: PEDESTRIAN STRUCK 1155 S MAIN ST, JIFFY MART BOX:0208 DUE:M28,E21,CF2 22018856 10:03
10/18/2022: [Sta 2 Fire]09:58CT: PEDESTRIAN STRUCK 1155 S MAIN ST, JIFFY MART BOX:0208 DUE:M28,E21 22018856 10:00
10/17/2022: [Sta 2 Fire]15:55CT: MUTUAL AID ALARM BC, BOX 85-25 18719 FALLS RD / BRICKSTORE RD //INVEST BOX:BC00 DUE:E21 22018810 15:56
10/16/2022: [Sta 2 Fire]23:40CT: CARDIAC ARREST ALS 4023 SCHALK ONE RD BOX:0413 DUE:M48,U4,U2 22018767 23:55
10/16/2022: [Sta 2 Fire]18:14CT: BLDG FIRE/HAZMAT 400 ENGLAR RD, ALDI BOX:0328 DUE:E31,RE91,ET44,E61,RS4,TO3,T2,M37,HM30,BC1 22018746 18:16
10/16/2022: [Sta 2 Fire]00:38CT: MUTUAL AID ALARM BC, 85-25 FALLS RD X BRICK STORE RD// VC BOX:BC00 DUE:E21,M28,T2,RS4 22018692 00:39
10/16/2022: [Sta 2 Fire]00:38CT: MUTUAL AID ALARM BC, 85-25 FALLS RD X BRICK STORE RD// VC BOX:BC00 DUE:E21,M28 22018692 00:38
10/14/2022: [Sta 2 Fire]15:41CT: VEHICLE COLLISION BLS 3424 SHILOH RD BOX:0221 DUE:A28,T2,ET24 22018606 15:50
10/14/2022: [Sta 2 Fire]15:41CT: VEHICLE COLLISION BLS 3424 SHILOH RD BOX:0221 DUE:A28,E21 22018606 15:43
10/14/2022: [Sta 2 Fire]09:17CT: HOUSE FIRE 3403 AUGUSTA RD BOX:0405 DUE:ET44,E71,E21,YE52-3,T2,M48,M79,BC1 22018578 09:19
Mission Statement
The Hampstead Volunteer Fire Engine & Hose Company No. 1 is dedicated to protecting and preserving the lives, property, and environment of the citizens and visitors of the communities to which we serve. We will achieve this by providing the highest levels of fire suppression, rescue services, and emergency medical care through continual training, public education, and emergency response.

Capital Campaign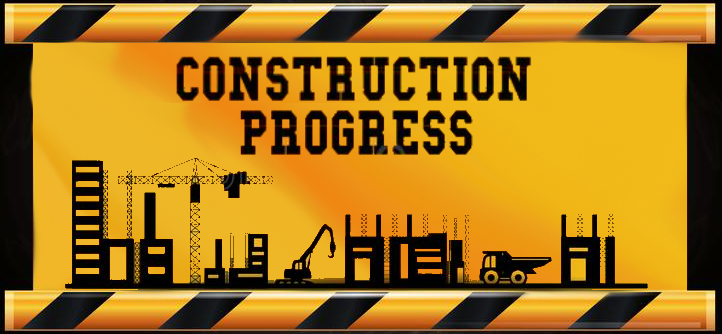 New Challenge Coin for Sale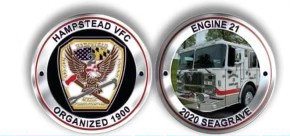 SANTA IS COMING TO TOWN

Chief Troy Hipsley, November 26

On December 13th through December 17th 6pm-9pm, Santa will be coming on the fire truck to Hampstead. The general routes are as follows.
Night #1- 12/13/22-Santa will be coming to the areas and neighborhoods of Wellesley Ct, Shiloh Rd, Broadbeck, Northbrook, Snydersburg, Jamar (Box 2-4, 2-5, 2-21, 2-12, 2-24)

Night #2- 12/14/22-Santa will be coming to the areas and streets of N. Carroll, Brittany, ... (Full Story & Photos)

Fall Sportsman Drawing

Member Jaclyn Greathouse, November 20

The Hampstead Volunteer Fire Company would like to thank all those that purchased tickets to support our Fall Sportsman Drawing. Thanks to those that attended the event and purchased the numerous games of chance as well. The winning ticket numbers from the event are pictured, all winners of firearms have 30 days to claim or make arrangements with Redding's Hardware and Sporting Goods Store, Gettysburg ... (Full Story)




SAVE THE DATE 1st ANNUAL GOLF TOURNAMENT

Chief Troy Hipsley, November 05

Make plans to save the date. Show your skills with the club and ball, and come to join the golf match we invite you to on Friday September 22, 2023 @ Oakmount Green Golf Course. Watch our Facebook page and website for registration information when we complete the planning process.... (Full Story & Photos)

HVFC & Greenmount Bowl Host "Bowling For The Firehouse"

Fire Lieutenant JJ Lynott, October 30

THANK YOU!!

Thank you to all those that came out and supported our first "Bowling for the firehouse".

A very special THANK YOU to the owners of Greenmount Bowl,Nicole and David Richardson who graciously donated all the proceeds from the lane rentals to our capital campaign. In addition, they have donated $5,000 to our campaign.

For more information on our capitol campaign please visit our webpage. ... (Full Story & Photos)


Expanded Move Over Law Takes Effect Today

Fire Lieutenant JJ Lynott, October 01

The expanded Move Over Law (SB147) requires drivers to move over or slow down when approaching any vehicle that is stopped or parked and displaying hazard warning lights, road flares, or other caution signs. The expanded law is in place to protect law enforcement, emergency responders, and any motorist who may encounter a roadside emergency and must stop near travel lanes.

Operating on a roadway ... (Full Story & Photos)


HVFC Participates in Shiloh Middle School's 9/11 Remembrance Ceremony

Chief Troy Hipsley, September 09

Members were honored to participate in Shiloh Middle Schools ceremony of remembrance this morning. Students placed a flag in remembrance of each of the 2,977 killed on 9/11. Chief Hipsley accepted a Freedom Flag that was presented to Shiloh Middle School (one of only 31 in the country and the only one in the state of MD) by the Freedom Foundation for their work in remembering 9/11. Due to a recent ... (Full Story & Photos)



Photo credit: Jacob Smith

2nd Alarm Building Fire in Hampstead

Fire Lieutenant JJ Lynott, September 03

This evening at approximately 5:13pm Box Alarm 2-17 was struck for a reported building fire at the Dollar General, in the 800 block of S. Main St. Within a minute of dispatch the Hampstead Police Department, Maryland arrived and confirmed a building fire. HVFC units arrived shortly thereafter and reported a working building fire, and that the building had been evacuated. Crews began an aggressive ... (Full Story & Photos)

We are a 501(c)3 organization


Your feedback is important to us! Feel free to sign the guestbook.
All photographs are the property of the HVFC unless otherwise stated.