Hampstead VFC Operational Fund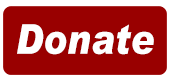 2023 Responses
Fire
EMS
Jan
58
155
Feb
49
149
Mar
54
131
Apr
61
124
May
49
133
Jun
81
136
Jul
69
141
Aug
71
110
Sep
49
114
Oct
55
130
Nov
67
131
Dec
Total
663
1454
2022 Responses
Fire
EMS
Jan
56
121
Feb
60
104
Mar
54
108
Apr
36
100
May
41
126
Jun
53
124
Jul
85
125
Aug
59
132
Sep
52
109
Oct
55
142
Nov
60
145
Dec
62
164
Total
673
1500
Past Responses
Fire
EMS
2021
604
1440
2020
554
1143
2019
537
1208
2018
551
1390
2017
792
1454
2016
719
1397
2015
812
1410
2014
752
1288
2013
608
1251
2012
619
1366
Web Counters
Website Visitors
Since
January 1, 2019

Visitors Today
Dec 05, 2023

Golf Tournament Additional Photos Added
By Hampstead Volunteer Fire Company
September 23, 2023
More pictures from yesterday's golf tournament from several HVFC members. Again, we thank all our sponsors, golfers and members who came out to make this a successful event.
Kane Magruder
September 26, 2023 at 1:17 PM
Absolutely great tournament. My hats off to all the guys from the fire department who were out and about making sure that everyone had a beer and we're having a good time. For this to be the first and inaugural tournament for Hampstead fire department he did an exceptional job. Food was great. Atmosphere was great. And besides winning we had the greatest of time. Will definitely be back next year.